Welcome to the Railway Studies Friends

About Us
Established in 1991 the Friends support the Collection by various means including volunteering for Saturday opening hours, fund raising for the purchase of new titles for the Collection or giving specialist advice on the many unidentified photographs and slides held by the Collection and compiling a database of the Collection's photographs.
The Friends also hold a series of talks /slide shows throughout the year, details of which are in the News Section of this web site.
Membership of the Friends costs £10 per annum and membership details are available from:
The Secretary, G. Walker, 68 Mile End Road, Newton Abbot TQ12 1RW.
Private collections are often left to the Railway Studies Library and these are dealt with by the Railway Studies Librarian, with volunteers on hand to assist in sorting out such collections. If there are any duplicate titles these are donated to the Friends who then dispose of them and use the money raised to buy new titles for the Collection.
Friends of the Railway Studies Collection Meetings
All meetings are held on the first floor of the Passmore Edwards Centre, Newton Abbot and start at 7pm.
All are welcome to attend. The Friends of the Railway Studies Collection have free entry; guests are also welcome and are invited to make a small donation of £1 which adds to the funds for the purchase of new books for the Collection.
All meeting are held in the Passmore Edwards Centre and commence at 7pm. All are welcome.
The programme for meetings is as follows :-
| Date 2017 | Subject and speaker |
| --- | --- |
| 18th April | Railways for Pleasure an Illustrated talk by Dr Janet Cutler |
| 16th May | AGM followed by A Tour Down Under an illustrated talk by Graham Walker |
| 20th June | Trains, Temples & Elephants an illustrated talk by Paul Silvestri |
| 19th September | 50 Years of Railway Photography an illustrated talk by Amyas Crump |
| 17th October | Building Britain's most powerful steam locomotive 2007 Prince of Wales an illustrated talk by Chris Ardy,A1 Steam Locomotive Trust. |
| 21st November | Still to be arranged |
| 19th December | A Friends Social Evening |
Opening Hours of the Railway Studies Collection
The Railway Studies Collection is in the refurbished Passmore Edwards Centre, Market Street, Newton Abbot and is located on the first floor and accessible by a lift and stairways. The Collection is open on:
Monday – Saturday: 9.00am - 4.00pm

Sherryl Healey, the Railway Studies Librarian, is there on Tuesdays and Wednesday. At other times the Library staff will be able to assist with queries. A Friends Volunteer is on duty on Saturday mornings from 10am to 1pm.
Digitisation of a Railway Archive
For several years Don Steggles one of the co founders of the Collection has created a an archive of railway related printed material,from books, web to sites etc. The paper collection fills several shelves of the Collection's Archival Storage Room and as a result of the donation of Railway Timetables both from Godfrey Yeomans and David St John Thomas space is now at a premium.
Thus the Railway Archive is being digitised. It's contents follow the Ottley Categories used in the Railway Studies Collection. The searchable catelogue of the archive already exists on line and in the future will be linked to the images.
Foreign Railway Scenes
The Library Service has agreed to now collect Foreign Railway images for the Collection. Anyone with any surplus foreign images should contact Graham Walker on the number listed on this web site.
New Books provided by the Friends and the Devon County Council Library Services
The following new titles have been acquired by the Collection:
Railway Wagon Plans 1980's to the present day
The Railway Goods Shed & Warehouse in England
Steam Rail Motors of the Great Western Railway
Derby to Stoke. Middleton Press
Northampton to Peterborough Middleton Press
Mersey Rail Electrics, Great Western Moguls & Prairies
Royal Arsenal Railways
Great Western Eight Coupled
Great Western Manor Class
Robert Hudson Ltd (Leeds)
Caledonian Railway Carriages
The Stronach Dutton Roadrail System
Amberley railway Archive
Brunel's Bridges
British Railway Road vehicles
The Dingwall & Skye Railway
Photograph Collection
The Collection's Photographs now numbers over 61,000. Gradually being incorporated on to the data base are the photographs of the late Godfrey Yeomans which include significant numbers of photographs of the former Somerset & Dorset Joint Railway & the Midland & Great Northern Joint Railway. There are still to be added to the Collection several hundreds of Godfrey Yeoman's Collection & these include several images of the Welshpool & Llanfair Railway both in its GWR & BR days as well as in its current preservation status.
A further addition to the Collection are some photographs from our late President David St John Thomas. Unfortunately several of the negatives have deteriorated and have been taken to a local photographic company to see if they can be restored. There are also numerous enprints which along with their negatives which will be reproduced in a more manageable size.
Ottley's Bibliography of British Railway History
The collection is arranged in line with Ottley's Bibliography of British Railway History.
Collection Details
The Collection opened in 1991 and is housed on the first floor of Passmore Edwards Centre which is a Grade 1 Listed Building. Newton Abbot was chosen because of the town's significance as a railway centre.
Newton Abbot has a main line station, and was the site of a large locomotive shed [Shed code 83A] engine repair works and carriage and wagon works.
All aspects of Britain's Railways are covered by the collection with material of interest to railway and social historians, writer's, modellers, researchers and those with a more general interest.
There is comprehensive material on West Country Railways from the Great Western and London South Western/Southern periods up to the present day. In addition there is a substantial amount of information on the remainder of the UK's railway network with limited coverage of railways in Ireland.
As well as providing information of all types on standard gauge railways, the Collection caters for other key areas of interest such as :-
Broad Gauge
Narrow gauge
Industrial Lines
Miniature railways
Underground railways
Preserved railways
This wealth of data is arranged according to a classification scheme based on that devised by George Ottley for his Bibliography of Railway History. A guide to this scheme is available in the Library.
Items in the Collection form part of the Devon Library Service catalogue. This available on their website:

Click here to view details of the Railway Studies Collection at the Passmore Edwards Centre, Newton Abbot.
The Railway Studies Collection contains:-
Books
Magazines and Periodicals
Pamphlets
Photographs, Post Cards and Slides
Timetables (working and public)
Drawings and plans
Please click here to view a full list of our Magazines and Periodicals

It's a Mystery
Photo ID: MYS001

Photo ID: MYS002
Can you help identify these photos?
Copyright of all photos DG Walker

Find Us...
By Rail: Newton Abbot Railway Station is served by main line and local services between Exeter, Plymouth, Torquay and Paignton and is less than a mile's walk from the Passmore Edwards Centre.
By Bus: The Bus Station is within 400 feet of the Passmore Edwards Centre. There is a bus service from the Railway Station to the Bus Station.
By Car: The nearest car park is the multi-storey car park which has a ramped entrance on Sherbourne Road and pedestrian steps or a lift to all levels. This is a pay on exit car park.
Click here to view a map of how to find us

CONTACTS
Chairman of the Friends of the Railway Studies Collection,
Denis Lewis
Redworth
Broadway Road
Kingsteignton
TQ12 3EH.
Secretary and Saturday Rota Secretary,
G. Walker,
68 Mile End Road,
Newton Abbot TQ12 1RW.

Tel: 01626 352077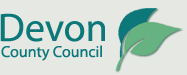 Newton Abbot Railway Studies Collection Website